RetroNeo Games – Sons of Sol
Blurb
Sons of Sol is a single-player top down space shooter with realistic physics, challenging squadron-based combat, procedural missions, and a dynamic strategy layer.
Take command of your family's private military company and defend Kolrir's colonies from pirate attacks.
Fight explosive battles with your intelligent wingmen, then return to manage the resources, contracts and missions of the company in a persistent strategy layer.
Unifying Vision
To capture the essence of 90s space sims and present that in a whole new way, with an emphasis on choice and consequence.
-"Asteroids meets Wing Commander with an XCOM-style strategy layer".
Team
Lead Developer – Kevin Murphy, RetroNeo Games

Music & SFX – Steve Gregan (Guild of Dungeoneering, The Little Acre) & João Luís Gonçalves

Art – Fred Mangan (Guild of Dungeoneering)
---
Content based on presskit() by Rami Ismail
---
Sign up to the Sons of Sol Mailing List
We won't mail often and promise not to share your information with anyone.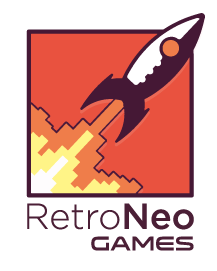 FACTSHEET
Developer
RetroNeo Games is a one-man indie games studio founded by Kevin Murphy in May 2015 near Dublin, Ireland.
Release Date
"When it's done"
Platforms
PC.
Consoles possible.
Pricing
Premium. $15-20 estimated.
Links
Websites:
Social:
Email: