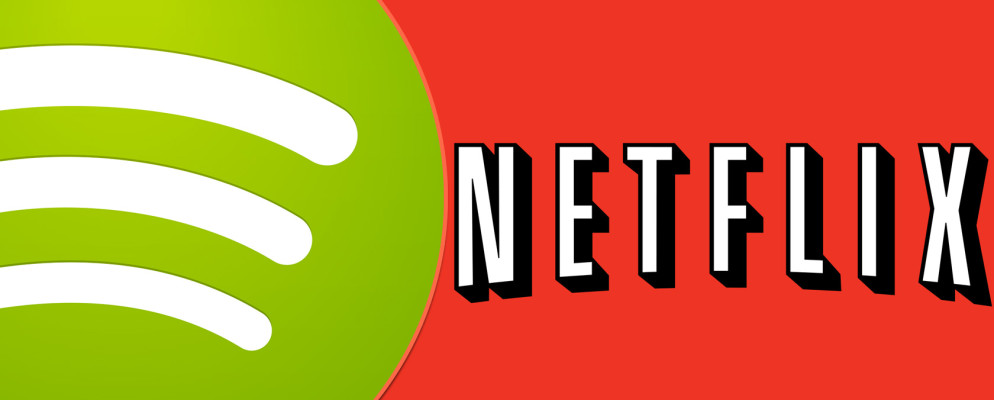 Before I start, I just want to thank everyone who read last month's blog and voted for Sons of Sol on Greenlight. We got through on March 16th and are very appreciative of the support.
So with doing Greenlight recently, setting up our preorders, applying for competitions, funds, chatting with publishers, and doing some general reading of material from entrepreneurs like Daniel Priestly, Mike Dillard, and Richard Branson, something that's been on my mind a lot is exactly how we'll sell our game. How can we stand out in such an oversaturated marketplace and is there any way we can think laterally to avoid simply joining the race to the bottom that games are currently suffering price-wise.
When a market is over-saturated you need to innovate to stand out, after all, yet we don't see an awful lot of that, and I can't think of any particularly encouraging examples.
That said, we've nevertheless been assuming a traditional approach with Sons of Sol so far. I priced our preorders on this site at €5 marked down from an estimated final price of €15 or €20 (and showed this info). Anyone I've spoken to is pretty much of the opinion (and so am I) that we need to be on Steam and selling for €15-20.
However, as I wrote about in December's blog 'AAA-pocalypse?' I'm very conscious of the nosedive that the industry is taking regarding the value of games, and I've been doing a lot of thinking on the problem. After all, I don't want to come to a place where I can toil away for years making a quality product that can't pay me a decent wage for the time I put in. Indeed, that's where a lot of indie devs and even AAA studios find themselves more and more, but there is still money to be made if you do everything right and have a little luck (getting into games isn't the most sound business decision you could ever make, but you can make the best of it).
Squeezing out variety and fostering homogeneity
While there is still money to be made from games, I worry about the direction it's taking. As we see with Netflix for TV/movies and Spotify for music, people are all too willing to forego ownership of a relatively expensive copy of some entertainment product in favour of unlimited access to far more titles as long as they keep paying a small fee.
I think this has been disastrous for the music industry. While digital distribution and the rise of piracy hit the music industry hard, it's virtually impossible to make any money as a new artist since Spotify came along, no matter your talent. I can't think of a single music venue in Dublin that actually pays a band to play nowadays (excluding traditional Irish music). Instead, you now have to pay the venue to play.
If you want to be a big music success, you almost have to go through some trite reality TV contest where a couple of moguls take all the money and tell you what to sing.
At the risk of sounding old and cranky; music (on radio and TV at least) all sounds 'the same' to me now. The only interesting stuff seems to come from acts that established themselves 10 or more years ago and are still going. Record labels won't take a risk on the unknown and so they've distilled pop music down to a succinct money making formula. At the moment, the only new music I'm really interested in is games music, and I come from strong music background before I got into games.
A quick aside: While you're reading, have a listen to my incredibly talented friend Ódú, who doesn't gig very often and doesn't get radio play because she can't afford to! Talent doesn't get paid any more. It pays. We're living in the upside down. 🙁
Almost all new bands you hear are hobbyists, because nobody will pay them to actually hone their craft. Therefore they're not as polished and practised as they could be, and can't get their music out there because the radio only plays the same few identical chart toppers.
The same for games?
We can see the games industry beginning to turn perilously towards a Spotify-style model with EA Access, Humble Monthly, and Xbox and Playstation's online services also giving you a collection of free games each month in return for a flat fee.
It seems like they're trying the Netflix/Spotify model on for size.
Thankfully, the games industry is enough of an oligopoly (a small number of large companies, rather than one big monopoly) that while EA, Ubisoft, Sony, Microsoft, etc are all pulling in different directions we won't likely see one service like Spotify scooping up all of the games. If that were to happen some day you can be sure that we'd lose the amazing variety of games that we have nowadays.
Imagine the amount of talented indie developers already who learn so much by making one game, but it flops, and they can't afford to bring their experience to bear on a second title so they go get "a real job". We might have one good game out there because they made it on their savings with the hopes of turning a profit, but we'll never have another, better game. The talent has moved on to some office cubicle somewhere, never to emerge again.
Now imagine that at the outset, they knew their game would only net them a few hundred dollars at most, and that virtually nobody would ever own it, because it was only available on a subscription service and netted only a couple of cents per play. Would even that one game still get made? Probably not.
Steam already feels a bit like this since Greenlight opened in 2012, and I don't think that Steam Direct will change the situation all that much, personally. But imagine if Steam were to offer you access to all games on the site for just $12 a month. Would you do it? You probably would. Personally I like to own a copy of my game that doesn't need to be verified and that I can play in 10 years if I so choose, but it'd become a more expensive way to go, for sure. By the way, I don't have a Spotify account and still buy music I like.. I just don't really like any any more :P.
Games take a lot longer and cost a lot more to make than a music EP, but there are a lot of similarities between both industries. Music and games are both substitute leisure goods. Generally, if one game or artist is too expensive, you'll just buy a cheaper one. There is a huge amount of choice, so artists have very little power, and the value placed on their work only ever goes down.
Exceptions
There are exceptions, of course. Jonathan Blow made a name for himself with Braid, so when The Witness came along in January 2016, he decided that his reputation could demand a higher price for his game, and he set it at $40 instead of a more 'normal' $20 for an indie game, in order to fight the downward trend in indie game pricing. In his case, it worked out. That said, just over a year later, it's the lead game in next month's Humble Monthly bundle, so you can get it (and several other games) for just $12, so the higher price was very short-lived.
Titans of the industry EVE online and World of Warcraft, both going for over 10 years, used to command monthly subscriptions from all players, but have since introduced Free To Play elements, up to a certain level cap. This is to help combat a dwindling player base, which makes sense in games that old, but newer subscription-based games haven't really taken their place. They're just "too expensive". Or at least, they are seen to be by an entire generation of gamers that expect everything for free or close to it.
The near future
Some say that we're heading for another games industry crash. We're not. It's a $100bn industry that isn't reliant on physical distribution any more. Games can be produced and distributed cheaply, which wasn't the case the last time the industry crashed.
However, we are going to see some major shifts and a lot of big companies (not to mention thousands of smaller ones) will likely go out of business. Monopolies aren't good for anyone so I really hope we don't see a single Netflix-style company taking over. We won't any time soon because there are a lot of powerful companies in the ring who would have to go under or be bought out first, but in 10 years, who knows. Nokia was the leading name in mobile phones just a decade ago. Times change, fast!
Games have one advantage over music, at least. They demand your full attention. They're entire other worlds that you can immerse yourself in. Players therefore are usually quite discerning about what they buy. It's not just background music. While games are substitute goods to a degree, there are huge numbers of gamers who play one game and nothing else (League of Legends, World of Warcraft, Starcraft 2, etc), so they'll cooperate with whatever payment model that game uses and other models won't really affect them.
Spotify managed to seize most of the music market very quickly, and only certain gigantic artists such as Taylor Swift or Prince had the power to turn them down for their tiny commissions and continue to make a living from their existing fan bases. I can see that while EA might be happy to shift everyone over to EA Access, Blizzard won't feel the need to do the same because their players are very loyal and tend to play their games for years or decades, rather than just a few months.
Right now there's too much money to be made and too many ways of making it for any one payment method to come out on top just yet, but it's going to be a very disruptive few years to come.
Adapt, Engage, Survive
Well, at least EA are experimenting; taking their 2007 hit Crysis' tagline to heart. So are other big publishers, though usually by just overcharging for Season Passes and adding microtransactions.
Regarding the EA Access approach, I just don't happen to think that a subscription service model will be good for developers, or for consumers who want variety in their games. Not in the long run. As a gamer I'd much rather pay more and value a game, than suffer the choice paralysis and actual stress that comes from playing a game when you know you have fifty more lined up to play that month. I already have this just from Steam Summer and Winter sale purchases that I haven't gotten to yet! I don't need more choice, frankly. And as a dev, I'd also like to think that my efforts will be worth money to somebody when all is said and done.
That said, times are changing. Companies big and small should reconsider just how long the $20-$60 premium pricing models (and others) will be viable in the face of never ending sales, bundles, and subscription offers.
Wrapping up
I wanted to get into some alternatives today but this preface has already turned into its own thing so I'll leave that for a follow-up post.
What do you think of all this? I'd love to hear your thoughts on what you like as consumers, and where you think the industry is headed. Comment below, and consider signing up for the newsletter to be emailed when the next blog is posted.
Until next time…