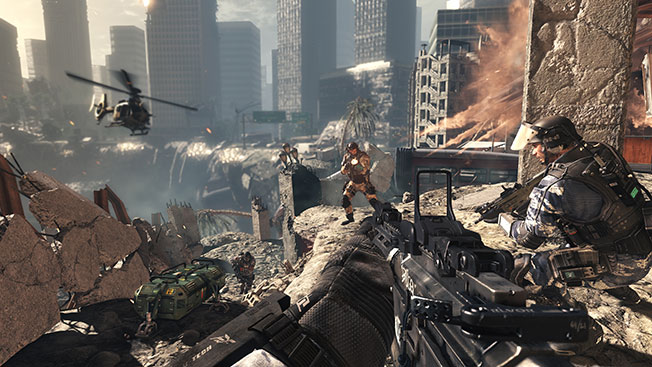 I read an article during the week by Ryan McCaffrey at IGN (video format below) positing that the single-player first person shooter game might be dying off. It's hard not to agree with Ryan's points. While the ultimate fate of campaign modes in FPSs hasn't been decided yet, we do see more and more shooters releasing without single-player modes, or with lame, half-assed campaigns. It's a while since I've played something that really wowed me, and longer still since that was a game that didn't feature multiplayer.
I just wanted to share my own thoughts on the questions raised by the IGN article, and hopefully get some of yours too. Note that that article and mine both focus on "first person shooters". Not third person shooters, cover shooters, or first person RPGs. If you want to watch the IGN article before reading on, feel free:
What I love about Single-Player
So I love single player shooters. They're pretty much my favourite genre (or have been, at least). When I started playing games I didn't have internet access, and once I got it I was nearly 20 before connections in Ireland near my home were good enough to reliably play multiplayer. I grew up with single-player games and so developed a fondness for ones that draw you in as an individual; whether it's with great gameplay or story, I don't really mind. Preferably both!
I'm a gamer with limited time so I like to commit to some sort of journey for 6 – 20 hours and know that it will resolve satisfactorily and let me get back to my life. I've less interest in multiplayer games because they never end. You can sink way more time into them and merely wind up frustrated at your defeats or pissed off with hackers, griefers, trolls, n00bs, or just ignorant adolescents with big mouths. There's also the danger of becoming addicted to the progression systems. I don't like how I feel about myself when I'm working and I can't wait to get back to the game just so I can unlock a new scope after about 3 more hours of online play. I've done it, mind you, and enjoyed it. There's some great multiplayer experiences out there, but that's just why I prefer the single player, anyway.
I've been feeling a lot in recent years that my interests are being under-served, as shooters become more and more focussed on online play. Take Call of Duty, for example. The biggest kid on the block! That series started as a WW2 shooter to beat Medal of Honor with the focus on the single player campaign. Multiplayer wasn't a big genre yet, though the game had it. The campaign story was great! You could play it again and again. The same with CoD 2 and 3, and a few since.. CoD4 (Modern Warfare) had a stellar single player story, but it also had great multiplayer and that's when the public started flocking to the series in earnest.
While I enjoyed the stories in Modern Warfare 2 & 3, and Black Ops 1, I feel (personally) that less and less time has been going into developing the single player sides of the games. They're getting shorter and shorter, and the stories worse and worse.
Multiplayer used to be a bit of a sandbox where you take the levels and assets of the single player game and let players have fun with them after they finish the main game. Now it seems like the CoD games are developed the opposite way. More like "oh we need jetpacks and lasers for multiplayer. Cram them into the single player too and try make it make sense". Ghosts' story was pretty underwhelming. I can't accuse them of cheaping out on the Advanced Warfare story (hiring Kevin Spacey and all) but the cracks were really showing in that story too. It just didn't come together. Most of the marketing now focuses on selling the multiplayer.
The newest game, Black Ops 3, even shipped without the single player mode on Xbox 360 and PS3, proving which half of the game is the priority when compromises must be made. If players on those consoles buy the game anyway then Activision will have their "proof" that players don't really care about story modes in shooters, as long as they have multiplayer.
The Business
I'm actually surprised that Activision and others haven't scrapped story modes already. It's an expensive side of the game to develop, needing the bulk of the writing, voice recording, direction, and set design, all for a mode that most players only get their 6 hours or so out of and then never play again. If players would still buy the game with multiplayer only, a lot of time and money could be saved in producing these annualised titles without single player.
Releasing both seems like splitting attention. I often cringe when I see games that are supposed to be primarily single-player experiences just tacking on multiplayer. Batman: Arkham Origins and Max Payne 3 arguably didn't need multiplayer, and I've heard nobody say good things about them. Money was spent to create half-assed modes and the best reason I can think of for doing this is to justify the 'full' price tag. €60/€70 for a single-player only game is probably hard to justify. The same goes for multiplayer-only. Full priced games have usually had both modes, and publishers/retailers want to charge full price, so both branches of a game are usually developed to varying standards. I can't justify spending €60 on the new Star Wars Battlefront, for instance, because it's just multiplayer. Where's my single player? Not to mention that the DLC pass is €50!! I protest! But I digress too..
Alien Isolation could have tacked on a ruinous multiplayer mode and upped their price from €50 to €60 but they stuck with single player only and crafted a masterpiece! Its 20 hours of play also justifies the price tag when compared with 6 hour games for the same money.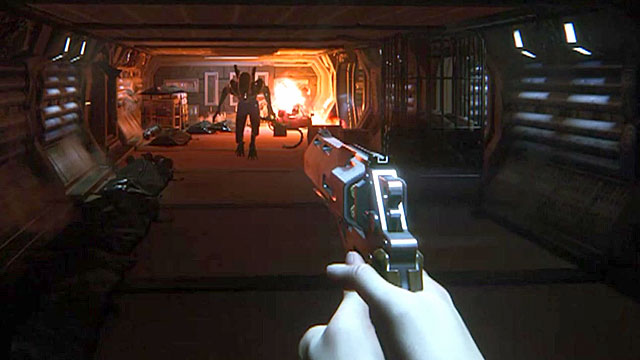 I think it makes the most sense to make either a single player game, a multiplayer game, or some co-op half way point. Not as an absolute rule, mind you, but a developer can focus on making their primary game better, save costs by not developing a secondary side, and still charge 5/6 of the price without batting an eyelid. Battlefront are even charging a premium despite having no single player and a very shallow game overall. We know that developers are very keen to do what makes the most business sense wherever possible (especially the big boys!) so I'm surprised we haven't seen more devs trimming the fat yet. I do believe it's coming, though.
We Can Already See The Split
The point the IGN article made was that we are seeing more titles focus on just one side, but unfortunately, that seems to be almost exclusively the multiplayer side, prompting the article on whether single player shooters will become a thing of the past.
Star Wars Battlefront, Titanfall, Evolve, Rainbox Six Siege, and the upcoming Battleborn, LawBreakers, and Overwatch are all multiplayer only (some have some 1-4 vs bots, technically allowing "single" player, but have no story mode).
Even Halo, traditionally both a strong narrative game and a strong multiplayer game, has fallen with the rubbish (my opinion, yes, but come on!) Halo 4 story mode. Halo 5 has now been designed with the story mode focussed on being a multiplayer co-op experience, with squads of 4 in all story missions (I haven't played yet, correct me if I'm partially wrong).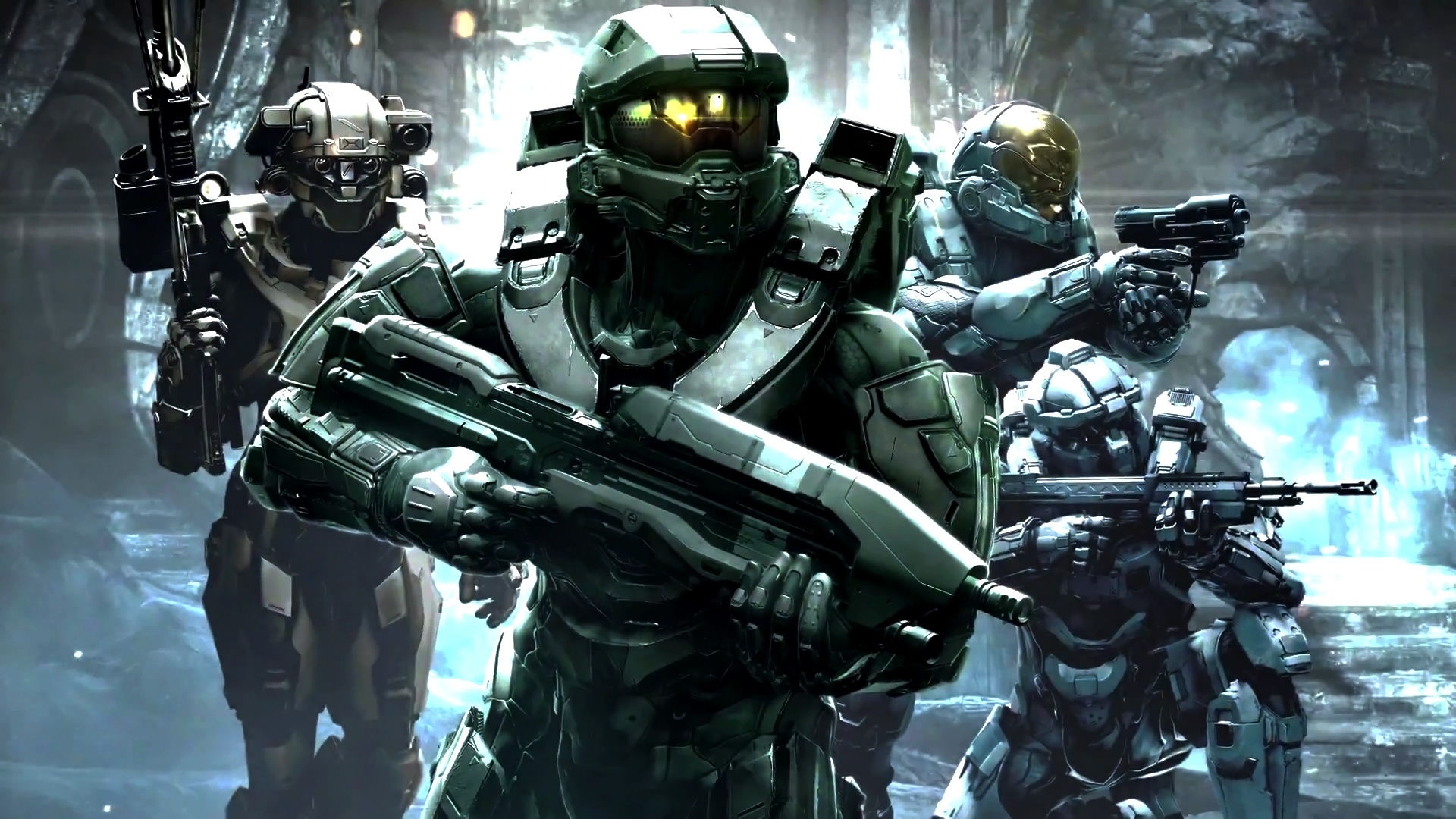 You'd be forgiven for thinking that single player first person shooters are dying off. I mentioned Alien Isolation earlier, and that's not even a shooter. Deus Ex is a first person stealth-RPG with guns; not a shooter. Even Fallout 4 isn't really a shooter, though I won't argue if you want to treat it as one.
The only (AAA/ high quality/ high-exposure) games I can really place on the scales as honest-to-God single player shooters from recent years are the Metro and Wolfenstein: New Order games. All fantastic, by the way! Play them! They have no multiplayer at all, but instead focus on really high quality campaign modes (and challenge modes in Wolf).
Reasons to include single and multiplayer modes
Plenty of games are still doing both modes, and there will always be good reasons to have single and multiplayer modes. Multiplayer is where most of the time is spent by players, and it's where developers can make more money with microtransactions or cost-effective DLC. But multiplayer-only worlds like the ones seen in Evolve and Titanfall lack depth and character. Single player modes are needed to lend credibility to a narrative setting and really create hardcore fans. Without emotional investment in the world, the setting is all just white noise. Sci-fi games in particular need single player to make their worlds come to life.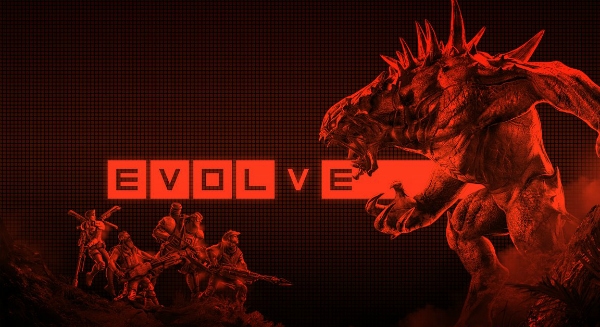 The new DOOM game will have both modes, though how story-driven the campaign will be is unknown. DOOM's story (and Quake's) was traditionally a mere paragraph of text followed by non-stop blasting action until another paragraph at the end.
Battlefield (originally multiplayer only, or single with bots) has had story modes for a while, but let's be honest, they're pretty crap. Battlefield 3's story wasn't up to much (how do you make nuking Paris lack drama) and my all-time most hated single player game is Battlefield 4. The Bad Company games were good though; humour helps.
The Far Cry games are still strong AAA single player shooters, it must be said, but are also trying to bring in more multiplayer elements with each title. Dying Light deserves an honourable mention as a primarily single player FPS from 2015, though.
The Real Question
Where the hell is Half Life 3?! HL1 & 2 were both total game changers for the genre. What will 3 have to say about all this, if it ever comes out?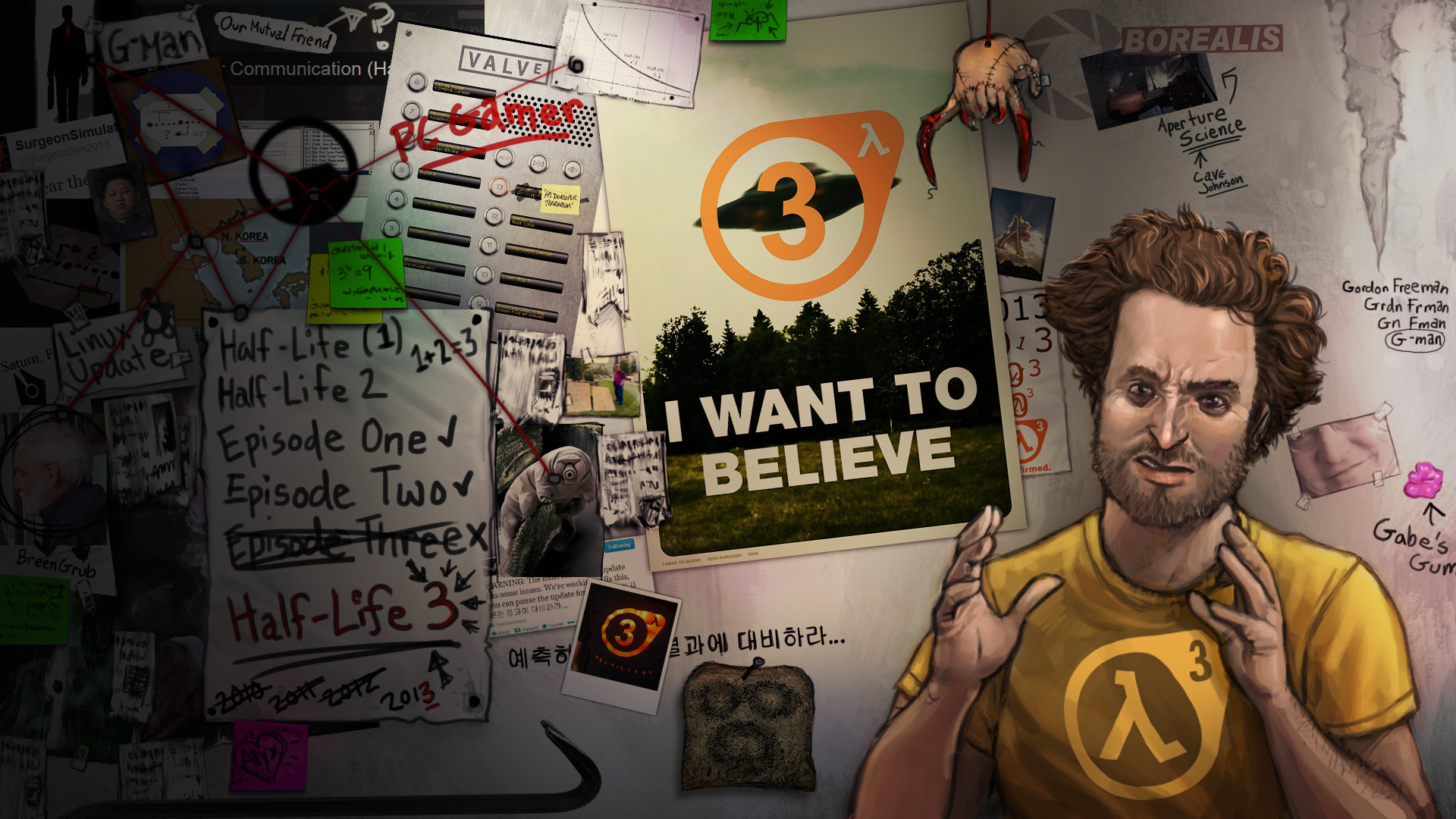 Okay, the "Real" Real Question
While it may look like shooters are slowly moving towards being multiplayer-only games, we have to recognise that this creates a vacuum. A shortage of supply of narrative-driven single player shooters will be created, yet demand for these titles will presumably remain pretty steady. All sorts of games are made nowadays, serving all types of interests. While AAA studios have traditionally cornered the markets on shooters (because graphics are very important in first person games, and big studios can afford better graphics, models, and animations), what could smaller studios do with the genre if the bigger developers move on?
We might lose some scope and spectacle if single player shooters start becoming the domain of indie studios (and that will sadden me), but I don't believe the genre will ever die out. It's too much a main-stay of the games industry. Also, indies are the ones who take risks and create genuinely interesting new titles. There's no particular difference between Black Ops 3, Modern Warfare, and Battlefield 3. Nothing major. They all offer the same basic gameplay. We could actually see some great new stuff!
What could indies do if they take over the single player first person shooter genre? Will it ever happen? Will the AAA studios ever totally cut out single player modes and would you stop buying their games if they did? I know I already have, as I'm less and less willing to spend €60 on a crappy 6 hour story when I could just replay Metro or Wolfenstain for my shooter fix.
Please discuss in the comments, anyway.
Until next time..