In August I did a two-parter about PC Gaming on a budget. Taking advantage of the occasional free game was one of the obvious pointers, and this ties nicely in with that.
Donald Mustard from the developer 'Chair' was at the Game Awards 2015 a few weeks ago to reveal the trailer for Shadow Complex Remastered and to make a comically awkward announcement that the game was free to PC users who downloaded the game this December from shadowcomplex.com. The game will return to normal price in January but (and I've confirmed with Epic Games by email) the game will remain in your library if you downloaded it this year. It's yours for keeps!
Intrigued, I downloaded it. The only catch is that you have to download the Epic Games launcher (whose shortcut icon now joins the rapidly swelling ranks of game launchers on my desktop alongside Steam, Origin, UPlay and GOG Galaxy). The promotion seems to serve the dual purpose of hyping the game in anticipation of console sales, and getting more PC users aware of and using the Epic Games launcher. If doing that and creating an account sounds like a step too much for you, fine, but let me tell you that you're actually getting a quality game in exchange for just your email address.
Admittedly, another minor annoyance is that you can't shortcut to the game directly. You have to launch it from within Epic Games' launcher; something the other launchers don't force you to do. However, opening it did remind me that Unreal Tournament (the new work-in-progress one) is free to try through the launcher as well.
Okay. Enough logistics!
What is Shadow Complex?
So it's free. But what is it? Is it worth your time?
The original game released for Xbox 360 in 2009 and was fairly well acclaimed, scoring as high as 9.4/10 from certain media outlets, IGN being one, and being nominated for several Game Of The Year awards. This remaster seems to be an attempt to capitalise on that success by releasing to a wider audience via PC, PS4, and the new Xbox. But we on the PC are the only ones getting it for free! Go Master Race! (I kid, I kid).
I never played (or even heard of) the original so I was totally going in blind.
The game is a 2D side scrolling action game ('Metroidvania' as the kids are calling it) set inside a top secret facility run by a masked (and therefore, evil) antagonist and his gigantic hidden army who are intent on "liberating" the United States from its corrupt government. Again, these are supposedly the bad guys. Go with it. Your character stumbles across this secret base (one of many, as I understand it, though the game is set in just this one) while hiking in the mountains with your new girlfriend who is kidnapped while you're separated. I finished the game feeling like there was a lot of story I was missing, and indeed, it turns out the events of the game are set alongside events of the novel Empire by Orson Scott Card. Hidden Empire is a follow-up novel. The story you do get is humorous and silly in a B-movie kind of way, and dutifully takes a back seat to the gameplay. All the same, I'm tempted to pick up those novels.
Note: There was controversy surrounding Card because of his positions on homosexuality and some called for a boycott of the game (Card had nothing to do with this game, though). In 2013 Card reversed his positions against gay marriage. Do with that info what you will.
2D Open-World
What's very interesting about the game is how it feels. While your character moves in 2D space, the environments are fully rendered in 3D, and enemies even utilise the whole 3D space at times (mostly when entering the area, but sometimes positioned on catwalks slightly behind your playing area). There's a healthy amount of auto-aiming the game does to allow you to hit the enemies in the background if you're aiming in their general direction, though it can get frustrating in certain sections. I started the game on the hardest difficulty but quickly lowered it.
That all makes the game feel very fresh, however. I really haven't played something quite like it before (though I'm sure people can point me towards a few examples). The 2D plane is also broken up a few times when you hop into turrets and pan around, and this really gives you an interesting perspective that you won't find in other games.
Navigating the world is a treat. The base is gigantic, and you reveal more and more of it on your map as you progress through the game and hack into terminals. There are secret rooms and powerups that you may never find before you beat the game. For example, I got a grappling hook eventually that felt awesome but I was only ten minutes from the end at that stage. Given where it was, I realised I could have explored and gotten it earlier.
You can nearly always back-track (or find a way around if you have the right equipment) and there are often two or more ways to get to where you want to go. The story gives you a waypoint to the next goal but you don't always have to follow the planned route, and ignoring it in favour of exploring an older part of the map with a new missile launcher can pay dividends by finding you upgrades behind formerly impenetrable blast doors.
Exploring in this way reminded me of Metal Gear Solid 1 &2 (the walking robots helped there too, and they feature in plenty of cool boss battles) but this is not (at all!) a stealth game. The action can be quite basic, in fact, and it's one of my few complaints. You pretty much just always shoot until the enemy dies. You have unlimited bullets but limited health, grenades, and missiles. While there are plenty of environmental hazards to take (usually hilarious and satisfying) advantage of, it still often feels like choosing whether or not to use your limited explosives is the only meaningful choice you make in combat, at least early on. This is definitely somewhere that 3D games have the 2D action genre beat. If you want a 2D open(ish) world stealth game, I recommend Mark of the Ninja. However, I mean it when I say I really enjoyed this game, regardless.
Progression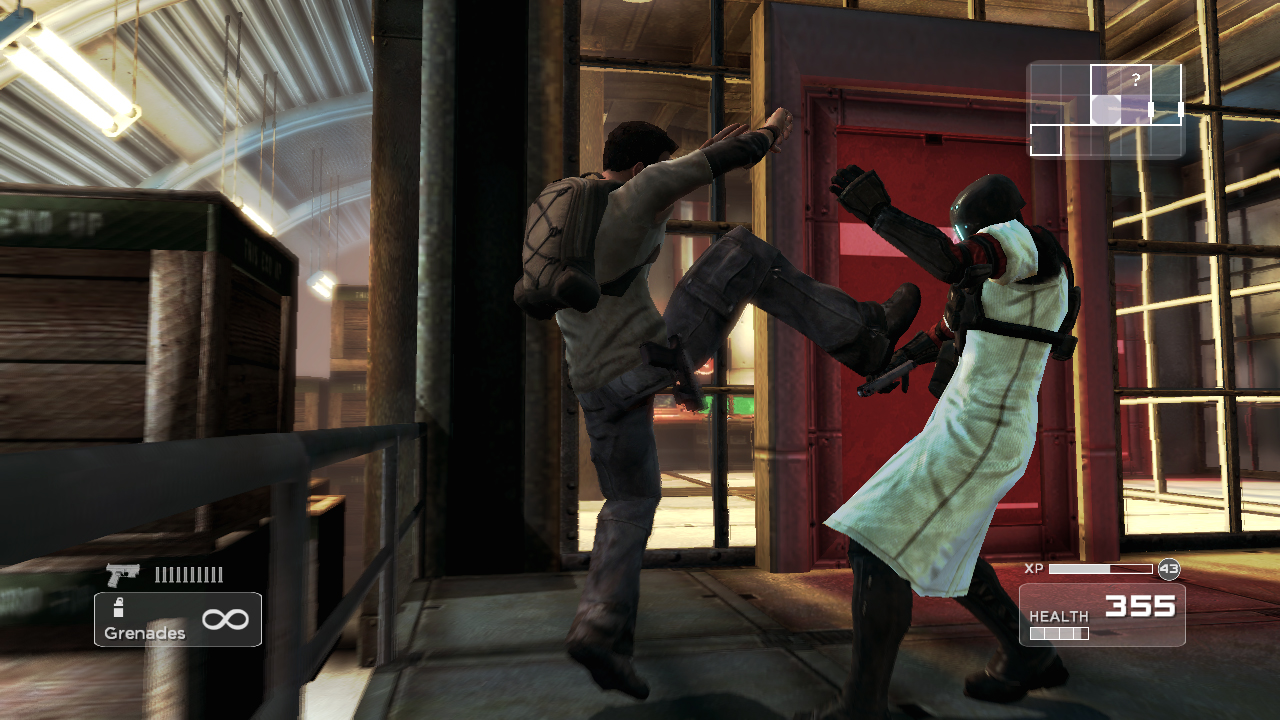 This is handled really well. When you start, you can only do a single jump and shoot bullets. You'll see areas that you think you should be able to go to (your map often confirms this if you check it) but you can't quite reach it. Similarly, you're taught early on that your grenades can grant you access to areas that are hidden behind green highlighted obstacles (when you shine your torch on them) but you also see red and purple ones and it's a long time before you reach the powerups required to get through them, which encourages (but doesn't demand) back-tracking and exploration later on.
Your character finds an incomplete suit of advanced armour and collects more components of it as the game goes on. The scuba gear allows you to explore the sections that you flooded earlier in the game and finding the jet-pack grants the ability reach greater heights, and later to double jump. Finally reaching a balcony that you've seen ten times before can feel greatly satisfying. There's a wealth of other upgrades rationed out to you over the 6-8 hours that it might take to beat the game's story, and I really liked when I realised that the game wasn't actually going to take me to some of them if I just followed the waypoint directly. Player agency is a great tool in games and I love it when developers ease up on the hand-holding a bit to let you play your own way.
The flip side of this freedom is that you can spend a long time going back to somewhere you think you can get to (twenty minutes for me in some cases) only to realise there's one locked door or high-jump at the end that made the journey fruitless and then you have to spend another twenty minutes getting back to where you started from. I can see why some people report the game taking them over 20 hours to get 100% completion. However, later in the game the whole map does become revealed, including the locations of the remaining armour pieces. Once you have those you know you can reach everywhere, so I'd recommend holding off a little before doing too much back-tracking.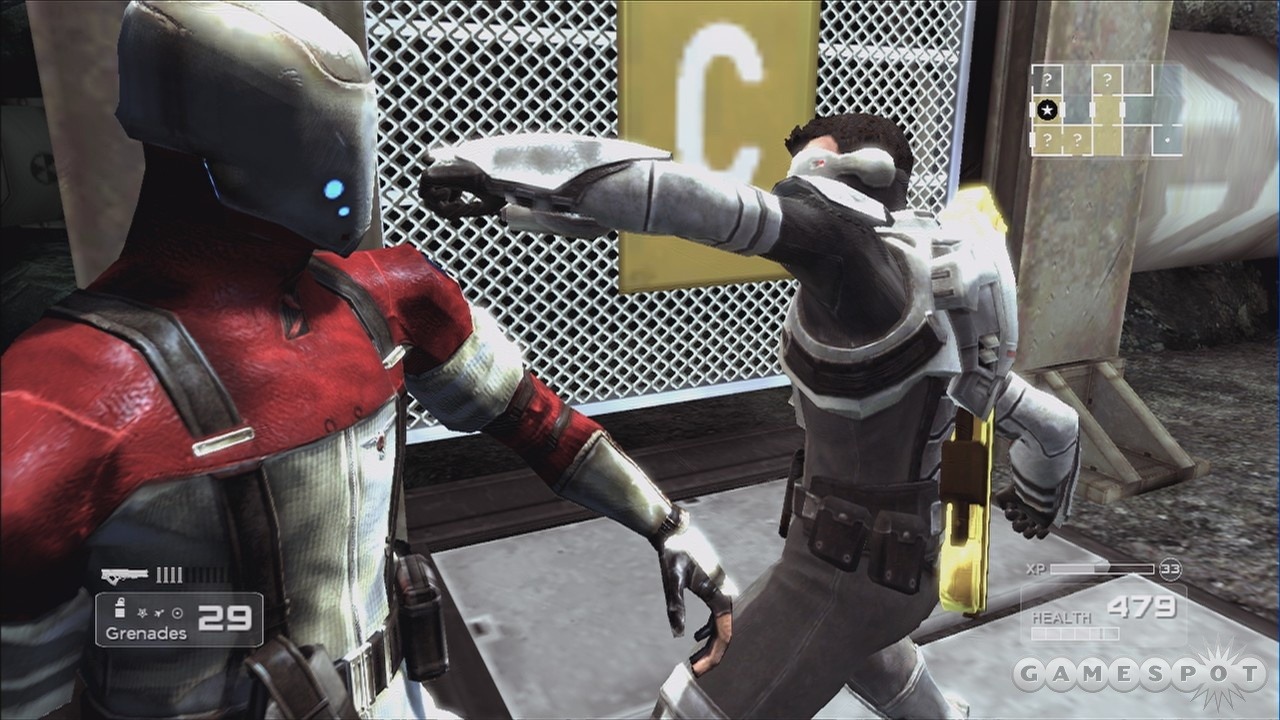 Polish
This release is a remaster, so if you've played it before the gameplay and story that I mentioned won't have changed. I also didn't play the original so I can't speak to how much better the game is in the sound or graphics departments. I do know that there are (of course) improvements that have been made in those areas, as well as the addition of a lot of new close-combat animations and new achievements. I can't speak to how much mileage you'll get out of this if you played the original, but I can say that the game looks beautiful. The environments have been very convincingly created, rendered, decorated and lit. I've no complaints about the music or sound effects and the voice cast includes Nolan North (you may remember him from EVERYTHING!!) and Eliza Schneider (almost everything).
In Summary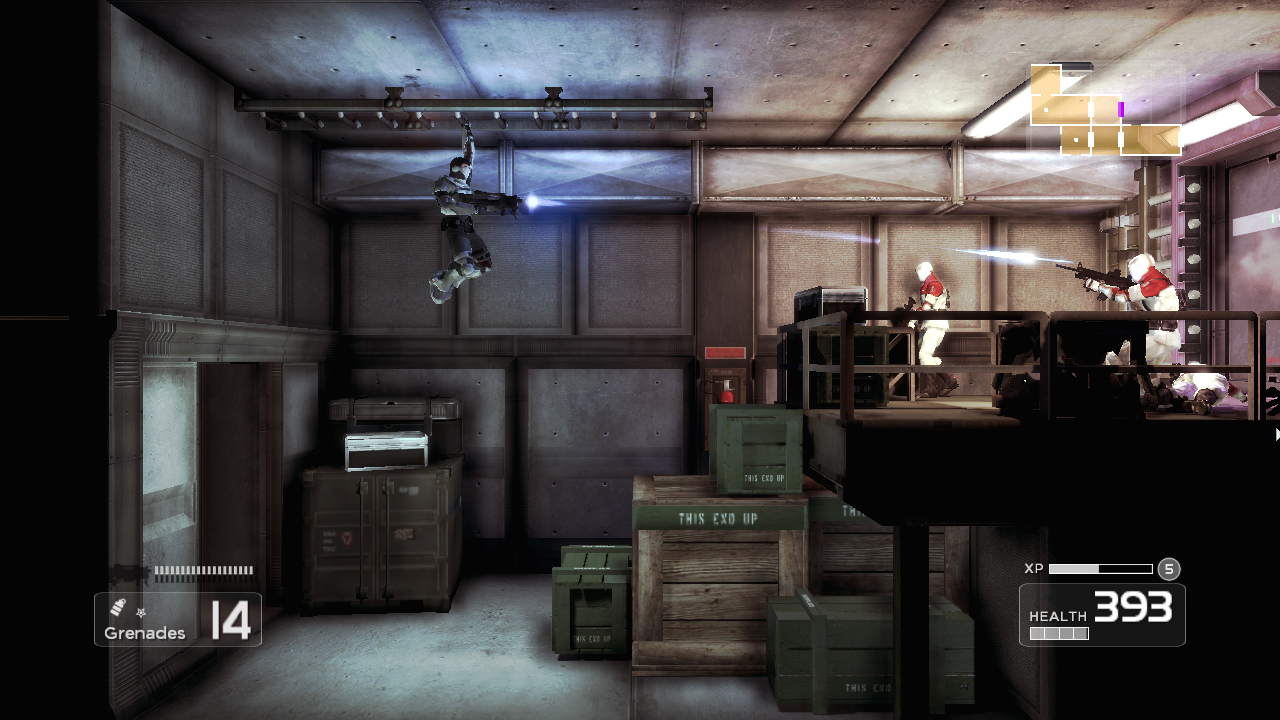 The game is basically what would happen if Metal Gear Solid, James Bond, Metroid, and Uncharted all got together to make a fun B-movie-style game that you can enjoy in 6-8 hours. I had a lot of fun with it. I recommend you get it for free on PC before December 31st and enjoy it over the holidays. I'd even recommend you buy it (price dependant) when it comes out for general release early next year.
Until next time..