This week I had the remarkable privilege of getting to have a Skype chat with Frank Klepacki for almost an hour. Frank is the legendary composer behind the games of Westwood Studios and Petroglyph, including Dune, Blade Runner, Empire at War, and of course, Command & Conquer!
We talk about his career, other musical interests, his favourite projects, current work, and we peek behind the curtain into how some of the Command & Conquer songs and sound effects came to be.
I apologise for some of the audio quality as the connection went iffy once or twice.
A timeline of the conversation's questions are listed below in case you don't want to watch the full interview.
You can check out Frank's awesome music on his site www.frankklepacki.com where you can stream or buy dozens of his albums and soundtracks. I highly recommend that you do ('Just Do It Up' has been stuck in my head for two weeks now).
Interview Timeline references
00.21 – When did you first start playing music? What was your instrument?
01.49 – [Starting at Westwood Studios]
03.34 – Have you any advice for people on getting into the industry?
06.56 – You voiced the Commando in the first Command & Conquer. What else have you done?
09.44 – [Voice samples on early tracks] What led to that?
12.41 – What's your favourite track that you've ever recorded and what's your favourite soundtrack that you've worked on?
18.20 – Any chance we'll see an Empire at War 2?
19.08 – What are they yelling in 'Hell March'?
22.30 – Tell us about the second half (the electronic part) of Hell March 1?
23.34 – Do you play the games yourself? GDI or Nod?
25.05 – Are there any game soundtracks from other games that have impressed you in recent years?
27.51 – Do you like any Irish music?
29.10 – Do you have any advice for us as composers, and as RTS developers?
32.14 – What did you use to get the awesome industrial bass sound on the C&C soundtrack, particularly on Target (Mechanical Man)
35.59 – What's your favourite band/ game/ C&C game?
39.12 – [Asking about his goals with more mainstream music. Includes talk on Sly & The Family Stone]
45.00 – [Playing Hell March with Video Games Live]
45.52 – What are you working on right now? What's next?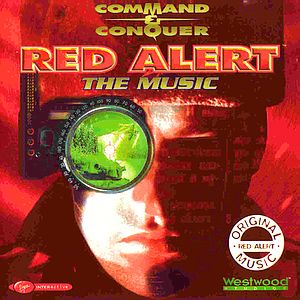 Hope you enjoyed this one folks! I certainly did!
Until next time..