Okay sorry, you've been click baited a little. I haven't played John Romero's new shooter – of course I haven't! The 'game' I refer to is following the stealth marketing campaign that surrounds the new shooter, and uncovering its mysteries.
Once a month I take time out of developing my Asteroids-like game, Sons of Sol: Crow's Nest to blog on gaming news. I've been following this story with great curiosity recently.
Last weekend I did a hefty amount of research into Hoxar, the mysterious (and fictional) augmented reality company that lies at the heart of this mystery. During this past week a lot has been hinted and teased, including the fact that "On April 25th at 11 am EDT, the full details of Night Work's upcoming game will be revealed".
What I'm writing down today is a summary of what's happened, what's known, and (a little bit) what I think the new Romero shooter is going to be. While I may be proven wrong in just two days, this is something of a snapshot in time for posterity's sake. Plus if I'm right, I'll seem like an awesome games journalist and PC Gamer should probably think about giving me a job (if they're reading.. hint hint).
The one thing I'll give you for free before we kick off is that the new game is NOT called 'Hoxar'. A reliable source high up in the studio confirmed that to me.
The Return
On April 20th, John Romero's YouTube Channel released the video above and the gaming press have picked it up. It's the most visible element in the campaign leading to the announcement of the new shooter.
If you're reading this blog, chances are you've already seen it and know its significance, but hopefully I'll tell you some things you don't know.
Adrian Carmack opens the video, playing a role analogous to Rey from Star Wars Episode 7. Adrian (artist) was the co-founder of id Software with John Romero, Tom Hall and John Carmack (no relation) where they pioneered the shooter genre with games like Wolfenstein 3D, Doom, and Quake. He's also credited with coining the term "gibs" – short for "giblets".
None of the original four co-founders work at id any more and to the best of my knowledge, Romero and Adrian haven't done a game together since Quake in 1996.
The same source that I mentioned before has confirmed that Adrian is involved in the production of the new shooter – not just this teaser.
In the video, Adrian's 'Rey' character approaches Romero's 'Luke Skywalker' and proffers him a keyboard and mouse (lightsaber), initiating Romero's "Return". John Romero hasn't stopped working in games, so the presumption is that, instead of a return to game development, it's a return specifically to the genre that they pioneered together – First Person Shooters.
As proof, The Return points towards the new Night Work Games Ltd whose currently sparse website does prominently display the text "A NEW FIRST-PERSON SHOOTER IS BEING BUILT AT NIGHT WORK GAMES LTD. IN GALWAY, IRELAND".
According to the same site "Night Work Games Ltd. is the dark and violent subsidiary of Romero Games Ltd", which is also now based in Galway.
As trivia; the video was created by 2 Player Productions, the same team that did the Double Fine Documentary and Minecraft: The Story of Mojang. Apparently, hearing that Romero was now based in Ireland, they decided to mimic the famous scene from the end of The Force Awakens. The final scene from Episode 7 was filmed on Sceilig Mhicíl (Skellig Michael) in County Kerry off the West coast of Ireland. This video was filmed in Connemara, about 200km North of the Skelligs, and on the mainland.
Adrian Carmack has also had an Irish base of operations for a little while, having bought a 5-star hotel in County Laois in 2014.
Hoxar
Anyone who signed up to the Night Work Games newsletter or who's been following John or Brenda Romero's Twitter feeds will have caught wind of something called 'Hoxar'. It's been floating around for a few weeks before we knew anything about Night Work Games or The Return.
Shack News seem to have scooped the Hoxar story on April 15th, with Romero confirming (in a way) the validity via Twitter.
Hoxar's website (registered in February this year), at a casual glance, appears to be just some technology company interested in revolutionary VR. But if you read a little into it, you realise that they're calling VR (which is only just getting started) "a thing of the past".
The biggest clue that they're not real is probably that their technology has "sight, sound, smell, and touch components".. nobody in their right minds is working on smellovision. That train has sailed. (although – that's what they said about VR..)
If you Google Image search any of the photos on the site you can see that they come from stock photo websites or similar, and you won't find any of the supposed employees on LinkedIn or anywhere else.
A lot of detail has gone into the site, and there's even job openings. Apparently, a PR company is helping with this game, so presumably this whole Hoxar thing is part of their brief while Night Work Games makes the actual game.
What the company supposedly do is develop "BLACKROOM", an extremely (impossibly) advanced virtual reality experience that doesn't require any headsets. It includes advanced AI and uses hoxels (holographic pixels). It has entertainment, therapeutic, and military applications. The kicker though is their PMT (Predictive Memory Technology). Read the site's info itself if you want, but essentially, in the fiction, it reads people's memories and extrapolates more realistic experiences based on what the user would expect to happen.
The Social Media Fiction
Again, you can track it all down in detail yourself but in short; Through the Hoxar Facebook and Twitter pages, as well as their various newsletters, they've told us of how their tests with the technology are proceeding. A woman got to reunite with her dead mother and find closure – great!
There was also a military test that went wrong and is basically being examined – not so great! But this is why you test! Nothing to worry a bout..
This smacks of the kind of thing you hear on the TV or radio at the start of a horror movie before the hero turns it off, thinking nothing of it, only to have it start chewing on his or her leg thirty minutes later.
Hoxar certainly seems to be this game's equivalent of Doom's UAC (Union Aerospace Corporation). When will the scientists learn?!
The other thing to note is that the dates mentioned in all posts are in April 2036. Presumably, many people have glanced right past the dates, not noticing that there's one digit out of place. So while we're getting 'live' updates every other day, the fiction presumes that we're in 2036.
The Invitation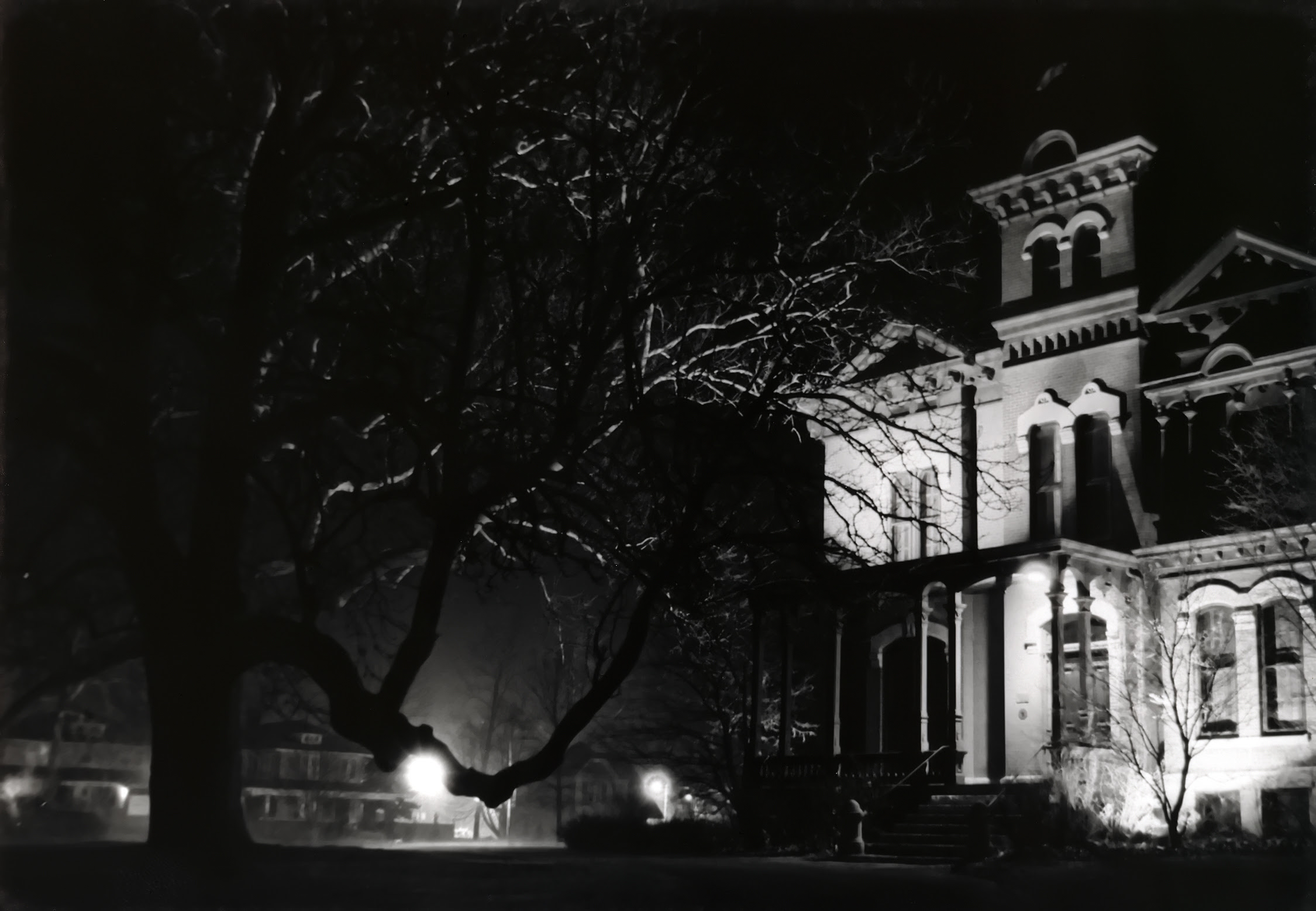 In the Hoxar newsletter of April 24th, they have a post about Curse of the Ebon Raven, an "entertainment HoloSim" horror game so intense that nobody has yet made it through.
The end of the announcement said "To arrange an engagement, contact please contact Thexder Roy at thexder@hoxar-inc.com".
I find this curious because it's the only mention of this so far, and the game is about to be announced in two days. I'm not sure where they can go with this one (unless the hauntings turn out to be real! – ooooohhh). Nevertheless, I bit, and answered the email. To my surprise, I got a response. See below.
This email was sent out 1 minute after yesterday's newsletter from Night Work Games. A minute is 60 seconds. 6 times 10. Ignore 10. 6. The first, second, and third numbers in '666', the number of the beast! Coincidence? Wake up people!!
Okay so I'm not sure what to make of that one, but I know I'm not flying to Scottsdale to drive up 3 miles of road to an empty construction site. I put this down to just an extra level of detail to the crafting of the game's mystique, and I have to say that I'm impressed. The reason I say that is actually my next point.
The Address
One of the most curious things that I found (and I haven't seen any other media mention it so far) is the company address. Other media have rightly claimed that the company is registered in Scottsdale, Arizona (note that the company name isn't trademarked with the USPTO, which would have been done for a real company of this size), but they haven't examined the address.
11666 East Del Cielo Drive. The 666 seems like an obvious hint towards devilish themes ('del cielo' means 'from the sky'), but it goes deeper than that. This is remote. 5 miles outside of Scottsdale, and 3 miles from the nearest road that the Google Street View car has visited.
Because I couldn't get a look through Street View, I used the satellite photos (I feel like such a spy! I love living in the future!). See the photos below.
There's nothing there! How curious. There is a reasonably sizeable structure built into the side of the hill a little bit down the road. If I was feeling particularly conspiratorial, I'd accuse it of being a bunker built into the hillside. This is a real satellite photo, remember. You can go to Google Maps and find this yourself.
Companies can put their addresses into Google Maps, so I think it's probable that 11666 was deliberately placed there by the game's marketers, and not that the address was pre-existing. But, that said, you can also find results for 11665, 11664, etc. If you explore the satellite views on the way up this road, there are a few (very large, very nice) homes built nearby.
I do think there's something to this, but I couldn't say what, exactly. Why didn't Romero and co just completely make up an address? It didn't have to be searchable on Google Maps. It wouldn't be the first conspiracy theory to come out of the deserts of the Western United States though. Most likely it's all just part of the theme building and the fact that it's searchable is just another layer of game-detail for the curious gamer to appreciate. It's good design to reward Explorer-type players, because they spread stories about their findings (like I am now) and hype the game for just a small amount of content creation.
The Timing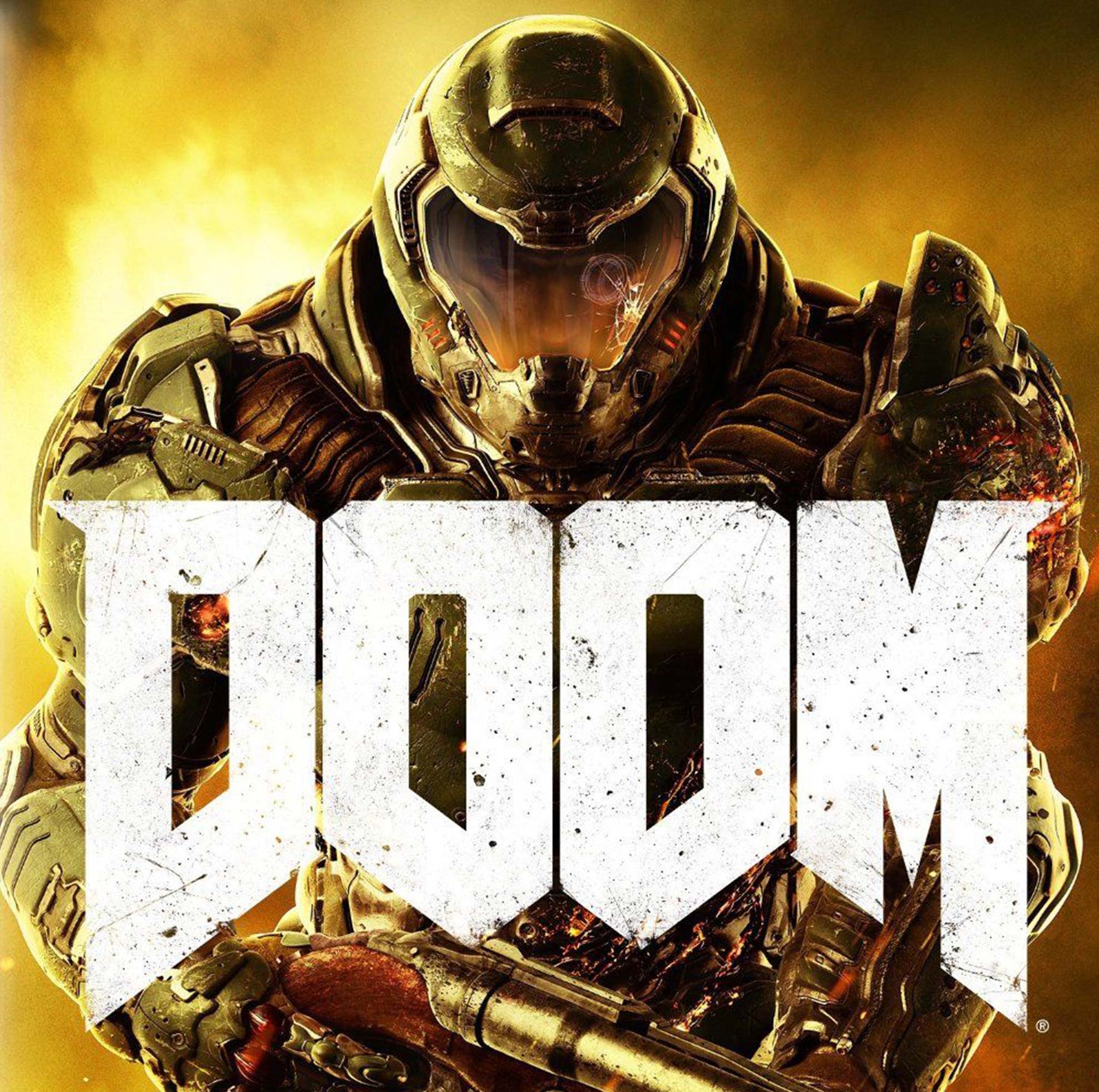 How ready could this game be? Is it just starting out or has it been happening for years under our noses? In 2012, John Romero told Eurogamer "Yes, I'm definitely going to be making another shooter and it will be on PC first," he explained. Read the article here. If the game he mentioned in that article is the one he's about to announce, it could almost be done.
It would also mean that it was developed in the US, since that's where the Romeros were based until moving to Ireland in 2015, a decision they apparently only made after visiting Ireland in 2014. Night Work Games is based in Ireland, as I've mentioned.
Could it be a coincidence that this new game will be announced to the world less than 3 weeks before the new Doom game releases on May 13th?
May will also see the release of shooters Homefront: The Revolution (single & multi player open world game), Overwatch and Battleborn (both largely multiplayer 'cutesy' shooters). This year will also give us Cliff Bleszinski's Lawbreakers as well as possibly the new Unreal Tournament, the original of which Bleszinski also created.
I find the timing curious. It's doubtful that those big titles were looking over their shoulder for what Romero could be doing, since he's been involved more in mobile and social games for years. Gearbox were more concerned with what Blizzard were doing, and vice versa. Then rises a phoenix from the ashes. A small new company (like id was) set to blow the comfortable competition out of the water.. maybe..
I speculate, but regardless of whether the timing was deliberate or not, the new Doom and the new Romero shooter will definitely be compared. If Romero's shooter is actually close to releasing, the two games will be locking horns in a comic-book style grudge match for the ages. This could be a real life Batman vs Superman for games (though hopefully good).
What type of shooter could it be?
Theme?
Well this is all speculation now, but the Hoxar stuff certainly hints at experimental technology gone wrong and has military and horror overtones. Doom and Quake certainly match those descriptions. Add to that the fact that Adrian Carmack is involved and I'd certainly say that we're looking at some sort of demonic, mutant, or alien sci-fi horror shooter.
Indeed, Night Work Games' website background is the surface of the moon, and the 'o' in 'Work' is a picture of the moon. Of course this could just be in reference to "Night", but it's quite possible that it's a double entendre, since this studio has only recently been founded in order to put out this one specific game.
Single or Multi Player?
There's no way in Hell that John Romero is teasing a "Return" to the first person shooter if it doesn't at least include multiplayer Deathmatch. Call that confirmed right now!
The aforementioned Eurogamer article from 2012 did say "Romero also hinted at a "MMO-ish" style of play, with a persistent world and data" so if that's anything to go by we can expect some PvP action, but hopefully also the option for some solo quests.
Tech Level?
Wolfenstein, Doom, and Quake were all famous for pushing technical boundaries, and while Hoxar hints at high-tech augmented reality, I think the obvious fallacy of that site doesn't point us reliably at a cutting-edge technology or a VR based game. It still could be, but I don't think anything hints at it.
The original id games were all driven by John Carmack's ground-breaking tech, but he's currently working with Oculus and has been for years. It seems very unlikely that he's involved or that this will be a VR shooter.
On the other hand, it's stated that this is a PC FPS, with no mention of consoles. Could this be because it'll require a high-end PC to run? It does seem possible.
Style?
Romero has said over the past few years that he craves the speed and skill of the old shooters, and that modern cover shooters don't satisfy him, so we can certainly expect this game to be fast and have heavy retro influences. I wish it would be sprite-based, like Doom, but Romero said in the Eurogamer article that it won't be.
I'm sure of one thing, though: Knowing John Romero's renowned penchant for spectacle and his love of first person shooters, we can expect this to be something special!
In Conclusion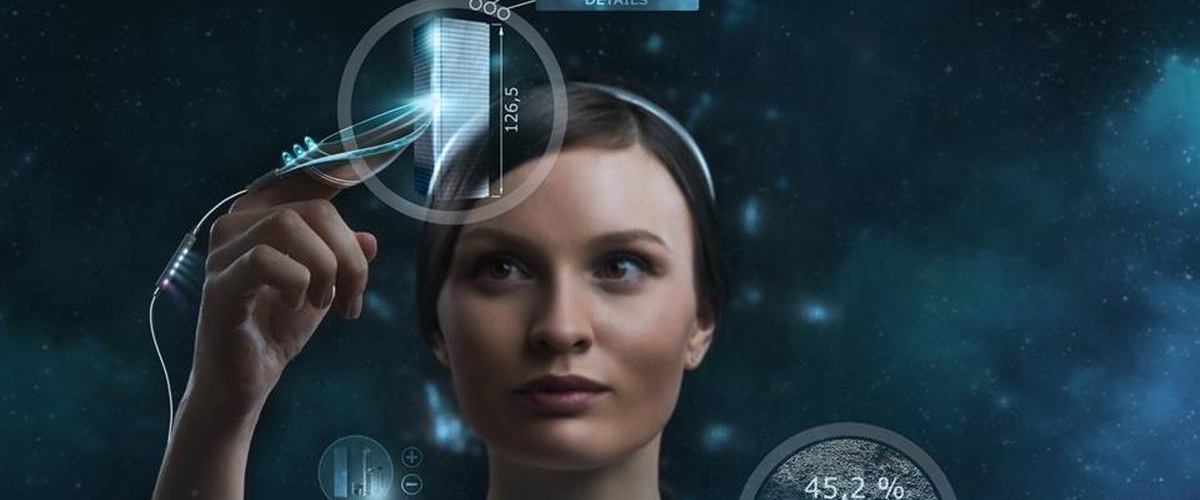 Stealth marketing campaigns are fun (if you care about the content). In effect, they're the meta-game already begun.
For anyone who's been participating, they're basically playing the prologue of the game. Sure, it happens to be a detective game and not a shooter, but the slow building of anticipation, and the excitement when you read into a new clue and imagine the implications – that's marketing gamified! Romero has always been an exceptional game designer, able to empathise with the player's experience.
The Hoxar campaign is, to me, early evidence of a legendary game designer back in the saddle, and I'm excited to see what news comes on Monday, April 25th 2016, at 8am Pacific Time, 11am Eastern, or 4pm Irish.
Until next time..