.. yes and no. Not especially. But I'm going to, so I guess the answer is "maybe"?… I'm talking about violence in video games through the lens of the latest 'offender' Hatred.
I normally start my blogs with a link to the site or something to get you grounded, but here I'm just going to link the trailer and warn you if you haven't seen it, that it contains very disturbing imagery and themes. That goes for this blog post too.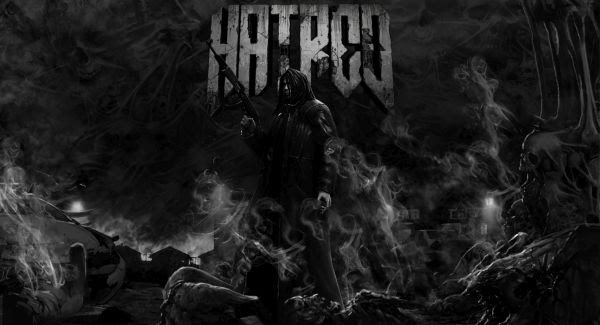 So if you didn't know, Hatred is a video game (isometric twin-stick style shooter) set to release this coming Tuesday (June 2nd, 2015) , developed by Polish developers 'Destructive Creations'. It's the latest game to court huge controversy. It's doing it deliberately. To bait you (even the game and studio names were chosen for maximum effect). To get publicity. To make sales. Because Destructive Creations is a business. How are they doing this?
Hatred is a mass shootings simulator.
We can say it's lots of other things but that's the most controversial and accurate term. The game is rated AO (Adults Only) by the American ESRB. Games streaming service Twitch have just recently (since that rating) released rules stating that AO games cannot be streamed on their service. AO games also won't be stocked by big chains like Walmart. Interestingly, the list of AO rated games is actually very short. Only one of the Grand Theft Auto games, one of the Manhunt games, and none of the Postal or Mortal Kombat games are on there. Mostly, AO games have sex themes, while extreme violence usually gets a Mature (M) rating. So something about this game is really getting peoples' backs up.
At time of writing, Playstation and Xbox are also not carrying the game, and neither are Good Old Games (GOG) for the PC. All that works in the game's favour because Steam are selling the game. Meaning everybody's heard of it, and can still buy it.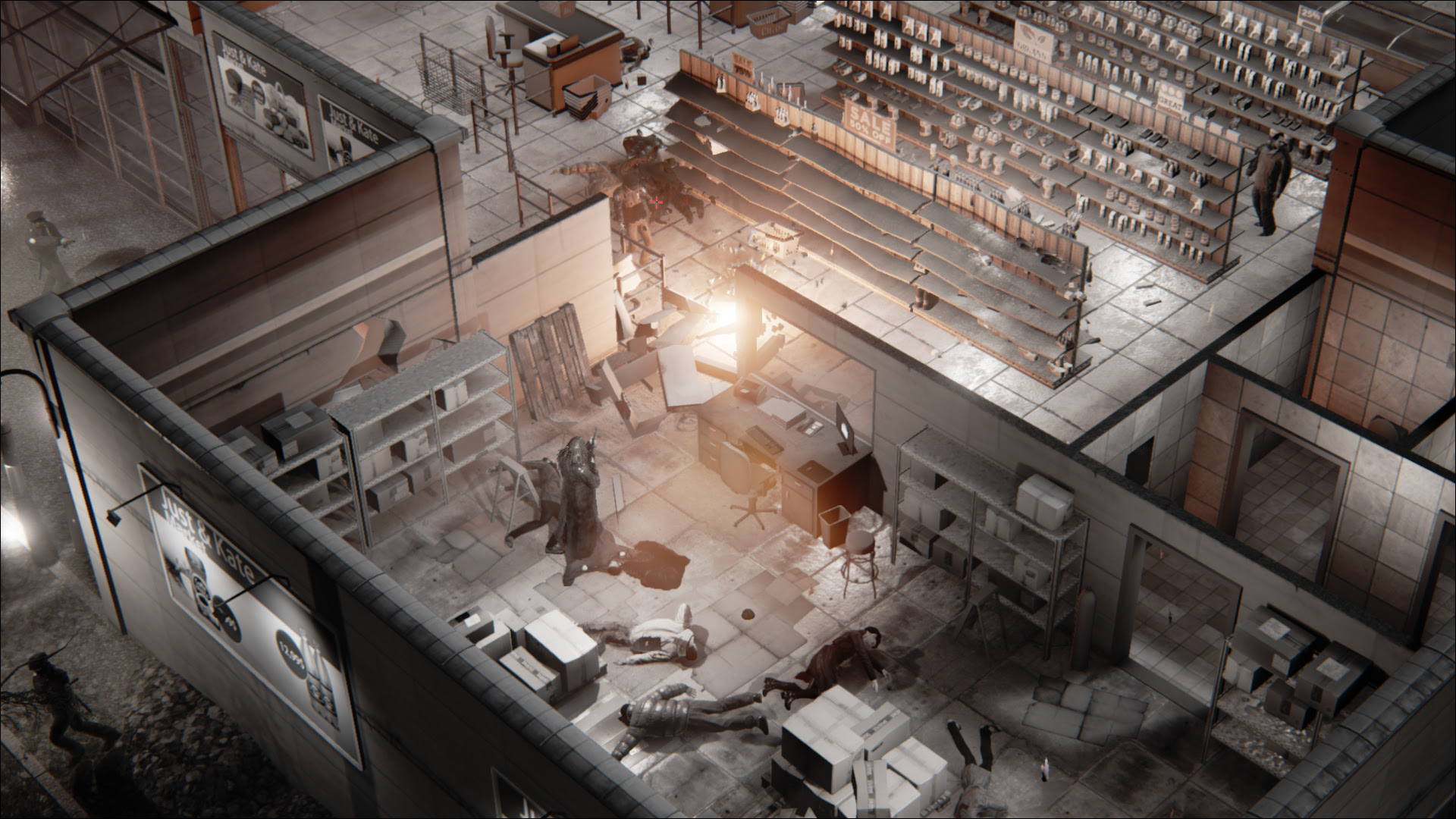 Let me just get a few things out of the way because they're not my focus here:
Private companies choosing not to carry/broadcast a game is not censorship. It's a business decision by a private company, no matter how big they are.
Video games do not cause people to be violent. Scientific research shows the opposite, in fact. Get over it. That fight was lost ten years ago when Marilyn Manson and Eminem failed to convince your children to commit mass suicide while playing Grand Theft Auto. It's done.
Violent games have always existed, just the graphics have gotten better.
This is not even the first game about slaughtering civilian humans for the pure perverse sake of it. Postal, Carmageddon and Manhunt already exist with multiple games in each franchise. Hatred has been (not unfairly) described as a remake of Postal.
Grand Theft Auto is a silly game which is not ABOUT killing civilians, even though you can. That's very different.
Games are art. Super-art, in fact, since they combine music, storytelling, digital sculpture, painting/drawing, language and physics. Artists in other media are generally allowed tackle whatever subject they want. Games being interactive is the difference between games and several (but not all) other art forms but this shouldn't exclude it from being allowed to tackle the same subject matter because the interactive perspective can be used to great and valuable effect.
The old adage "there's no such thing as bad publicity" is bull! There is. Such an absolute statement can't be true. Absolute statements are always incorrect. Always! Including this one!
God I'm feeling pundit-y today. Okay let's go with it.
With Hatred, the developers have deliberately set out to gain maximum exposure through controversy, and to weather the bad publicity by taking the good with it. They made a calculated risk, which to date has paid off. Before anybody knows if there's a good GAME here, they at least know it exists as a product, and there is definitely a sick little niche audience, as well as support from entrenched "games as art" and "you can't censor us" camps.
The move could have backfired, let's be clear. When the game first went up for approval on Steam Greenlight, the backlash began and it was removed by Steam. Cries of foul play abounded and Steam chief executive Gabe Newell publicly returned the game to Greenlight and apologised for its removal. If Steam had refused to carry the title, it would basically have been game over, but the gamble paid off, with massive free publicity (some good, some bad, not all bad).
So those are facts. How about some opinions.
Firstly, on a tangent, the amount of fraudulent and scam stuff on Steam that they SHOULD be removing is too long for them to be picking on legit games from legit studios, if you ask me. No matter how controversial. The protagonist here is at least an equal-opportunities psychopath and the game uses original assets. But that's a blog for another day.
I wouldn't have made this tasteless a game, personally, but I think its greatest sin is that it actually looks a bit boring and repetitive. By way of disclaimer, it's not out yet and I haven't played it but I've watched gameplay videos from Gamespot and numerous other Youtubers with review copies. The controls look like they could have used work. Some people don't like the art style, though I have to say that I do. The world is dark. Black and white. This reflects your character's clouded and binary viewpoint quite artistically I think. The destruction physics also look quite tasty, so kudos there.
The most shocking part of the game is definitely its executions. The only way to get back your health is to walk up to an injured person and 'Execute' them, which will give you one of several extremely cold and violent, up-close-and-personal kills from a close-in camera view. Since this is how you get health, you have to do them to play the game. While there's a large number of execution animations, they are still limited, and they quickly desensitise you, since you're doing them mechanically as often as possible to boost your health, you've already seen most of them before after just a few minutes. Speaking objectively, I think it's a bad gameplay move, as it makes their chief (and most visceral) mechanic lose its edge and get boring before the first level is even over. Then you're just left with a twin-stick shooter. The targets may as well be zombies at this stage.. almost.
Not that the executions don't shock. They absolutely do!! Head stomping, stabbing (in various ways), guns in the mouth, all while the victims moan or beg for their lives. It's horrific, but there's nothing here that you can't see in movies, or haven't seen worse of in other games. This game doesn't even seem to have dismemberment either (see Soldier of Fortune series) but I'll allow that I could just not have seen it. I think it's just blood and bodies. So what's so extra-chilling about it?
For me, and I guess anyone else who has an ounce of social awareness, it's that the victims are total innocents, not soldiers, terrorists, aliens or zombies, and that cold-blooded killings and executions like these require a special brand of evil and have really happened to real people. And this time you're the perpetrator. Consider Columbine, the Washington Sniper attacks, the shootings at the Dark Knight Rises showing in Colorado, or the 2011 Anders Behring Breivik attacks in Norway. I've linked them because I think it's important to learn and remember these things. And here I've only looked back 16 years max, and only gone with non-politically and non-religiously motivated individuals (or pairs) using guns for their massacres. This means I've excluded the Boston marathon bombings, Charlie Hebdo, and Kenyan shopping mall attacks. And that's without even having to think hard. Always pointed out is that non-political mass shootings seem more prevalent in the United States for whatever reason. Even in Norway, Breivik claimed he was targeting the Labor party. And forgetting about our Western orientation, we live in a world where ISIS do this sort of thing every day. We should get disgusted once in a while and think about the violence real people suffer.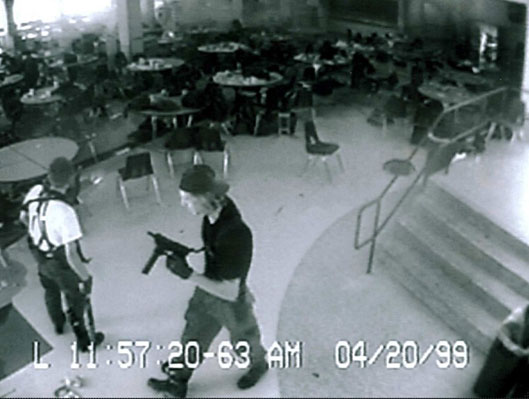 Should this subject be banned from video games, movies, art, music? Absolutely not! See my point 6 above. I think that war movies, for example, should be made and some of them should be made as violent and realistic as possible. We shouldn't enjoy them as action movies. We should fear them as warnings and revere them as real-life horror stories. Fury and Saving Private Ryan stand out. Recently, on Memorial Day, Brenda Romero posted a video of her uncle John Bacon, who served in the US 101st Airborne on D-day, talking about his experiences and the movie Saving Private Ryan. Speaking about the violence of the movie (to paraphrase) he said it was good. That it's important for people to know "what we did". Which I took to mean, what they saw, suffered, and did themselves. I do think that it's important that these movies and games are made.
I don't play war games like action movies. I play them like war movies. I regret every German, Italian or Japanese soldier who comes on screen and has to die so that I can live and go home (odd how you never play the Axis in single-player shooters). Most of them weren't bad people. Sure, there absolutely were war crimes (on ALL sides) but the great human tragedies were that individuals who never wanted to get caught up in a war for any reason, had to go and fight and/or die. Sure, some wanted to. They wanted to defend their loved ones. Or were brainwashed by what they were told the enemy were doing and would do! Or some just wanted to go and see what killing a foreigner was like (let's not pretend there weren't a few).
I know not everybody sees war games like I do, but they should really try to consider that perspective if they haven't before. Playing the D-day landings in Medal of Honour: Allied Assault is one of the hardest things I've ever done in gaming (and not just for the difficulty of the game itself). Just try make yourself get out from behind those tank traps!
I think my reasoning for war games and movies transfers logically onto murder simulators. They should be disgusting, violent, cruel, disturbing, and they should be made. Occasionally. Not for entertainment (though profit is fine, people have to eat) but for education. So we don't forget. Not so that we get desensitised (see my point 2 above. Ripping somebody's guts out in Mortal Kombat won't make you any less likely to feel nauseated if you see somebody get a nasty cut chopping onions) but so that we are aware and might try to prevent tragedies like this in the future. Think hard about what you want out of that 2nd Amendment, America.
As for Hatred. Do I think Destructive Creations had such noble goals? Not as such. Some team members may have. But below is a statement from the company's website. Basically they say they're trying to buck trends, offend people, make you think (okay, good) and that it's "just a game" so don't take it so seriously. That last one actually gets my own back up, as it trivialises every point that I'm trying to make, and damages the industry every time somebody says it. Like saying "I don't believe in fairies".
To tie this off, Hatred is deliberately controversial but not unique or ground-breaking. Hatred should make you think and disgust you and if not then you're one sick ignorant puppy. Hatred is trying to get your back up and make you talk about it to anybody who'll listen (and you're probably falling for it). Hatred is a game I'm giving free publicity to because I wanted to discuss some ignored angles for the better-hood of the games industry and gamers. Hatred is self aware with a tiny tiny pinch of humour thrown in, but it's not funny. Hatred as a game looks visually interesting, but a little boring otherwise. Hatred is releasing this week and price isn't confirmed but conjecture puts it around €30.
Hatred should make you stop and think. But don't hate or laud it because of what it is. Because what it ISN'T is unique, an incredible game, or deliberately making any particularly important statements. Buy it if you like. But please know all that.
In a world where we see everything through a computer-screen-tinted glasses and think everything is entertainment, games like this are tapping on the glass and seeing are you still human. Think about it.