What a crazy year! For the world, for the game industry, for games culture, in my own personal life and for RetroNeo Games.
I really can't pick a topic for this month so I'm free-styling a bit.
There's no shortage of topics to choose from.
It's been the year of the Loot Crate, but that's been done to death. Even my blog of lost month dealt with it indirectly.
Relatedly, EA has been seeing nothing but negative headlines all year even apart from the Loot Crate issues, due to Mass Effect Andromeda, closing Visceral Games (and shutting down the single-player Star Wars project), and more, but I don't really see the fun in rehashing that out.
Reportedly, the new Assassin's Creed was great and sold twice what its predecessor did (proving the benefit in breaking the yearly release cycle), but I haven't played it so I can't really talk about it.
Horizon: Zero Dawn is one of the top games of the year, but I haven't a PS4 so I can't speak about that either (borrowing one is top of my to-do list though).
The Nintendo Switch is doing far better than anyone expected, and Zelda and Mario are another two game of the year contenders, but I've no Switch so I haven't played them either.
One thing I can say is that I was wrong in my predictions of this time last year that the big shooters would be 50% off again this Christmas. The sale prices this season on Battlefront "2" (it's 4, really) and Call of Duty are decidedly more conservative, with only Wolfenstein 2 being discounted all the way down to 50%.
Today's news that a man was killed in Kansas during a swatting "prank" is very newsworthy but I don't exactly want to end the year on that note. Though I will link to the PC Gamer article. An arrest was made, at least. Conventional wisdom is to keep your business channel quiet on anything political or controversial, but I don't fully subscribe to that idea. If something is plainly wrong and needs opposing, then staying silent helps the offenders, not the victims. I hope the perpetrator goes to prison for a very long time. I personally can't believe that the 'set an example' harsh sentencing of another swatting case last year didn't stop swatting in its tracks. In that case, police non-fatally shot the swatting victim. The perpetrator, a teenager, was charged with domestic terrorism and given a heavy sentence (if I recall correctly. I can't find the older articles today as the current tragedy is dominating the search results). He cried for his mother as he left the court room.
Anyway, now a man is dead, and we have toxic gaming culture and manchild streamers to thank.
That segues into a personal note. I like coding, and I like creating, so making games is a great fit for me, but looking at the problems of the world this year, and then looking at the types of people I'm creating disposable content for (whiney sexists & racists and swatting scumbags) really turned my stomach all of a sudden. I've struggled with feelings of anger, frustration, and depression on and off for years. While I'm coming through it, I used to use playing games as escapism, and making games as my way of fitting into the world productively.
Lately, though, I've felt an urge to help the world more directly. To stop contributing to distractions and start taking positive action – whether that be for charity, fighting toxic gamer culture, or something else. I've wrestled with the idea of leaving this industry (that I've fought very hard to become a part of – more on this next month) and beginning a coaching practice to get unhappy young men out of their gaming escapism and give them meaning and purpose. Then, as fate would have it, a couple of amazing opportunities came my way from the games industry and so I've stayed – though I still feel the call to do more. As I said, more on this next month.
I want to update the world on what all of that previous bullet point has meant for Sons of Sol, but, next month.
I've also barely played any games in the last 5 months (reasons next month, again) and when I do I've only managed to enjoy the ones that I know I can beat in an evening, like What Remains of Edith Finch or Tacoma. Just why this is, I've a few ideas on, but that's a blog I'll write another time.
I was seriously looking forward to Wolfenstein 2 as I loved the original remake, but after a few hours playing it over Christmas, I was just stressed by playing it, which defeats the purpose. Great game though, and I'm all for its themes and marketing. Would like to hear if other non-parent gamers (because the reasons for parents not having time are obvious) experience the same thing.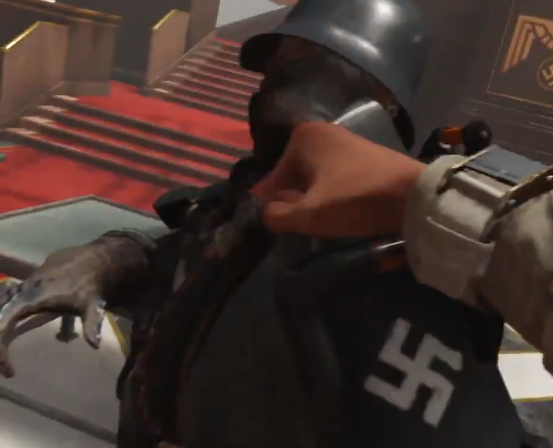 My main goal for Christmas (and my reward for the year) was to play through XCOM 2: War of the Chosen, along with several other games, but with it more than half over I feel I've barely started.
I asked a friend who's staying over what I should blog about, and she said to write about "how to find more time to play games". Together we joked that the first thing in the article would be "stop writing blogs"!
So, I'm actually just going to go with that and stop this one here!
Happy New Year to all of you fine readers, especially the regulars. Thank you. Your support is greatly appreciated, especially the notes or the comments when we meet in person. They keep me going.
I've a lot more life changes coming up shortly and some Sons of Sol questions to be resolved in the next month, so I'll fill in all the blanks next time. It'll be a sort of a follow-up to the quite-popular first blog I wrote after starting full-time development on Sons of Sol.
So, until next time…