A little over a year ago, I wrote a blog lamenting the decline in first person shooter campaigns in favour of multiplayer components. Last month, in a blog addressing predictions of a games industry crash, I gave a little time to arguing that single player content may well be the way forward for the AAA industry. I'm writing today to give a bit more time to that idea and to act as a counterpoint to my blog of a year ago.
I won't be giving much attention to the (awesome and always-inspiring) indie scene today, but everything that I argue for AAA here can apply down the foodchain as well.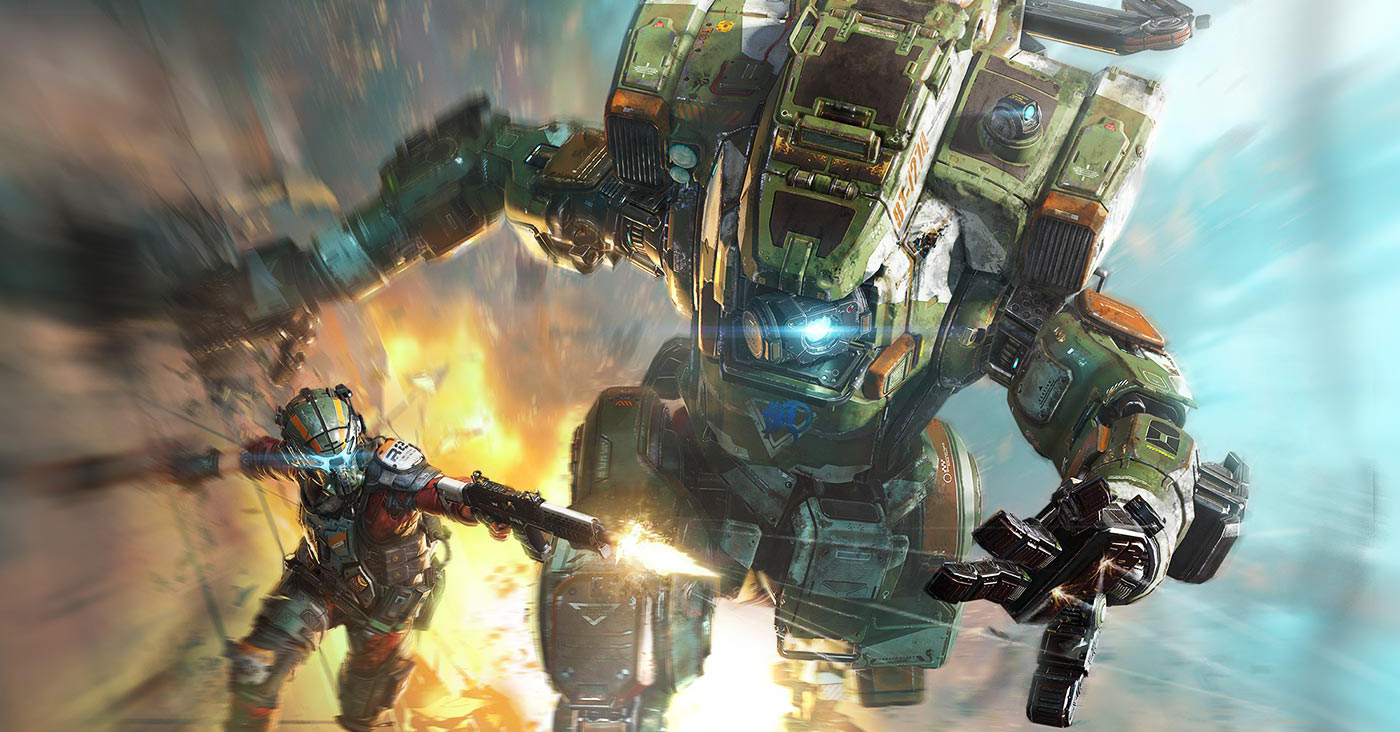 2016's Legacy
As I wrote last month, 2016 left us with a lot of high quality AAA games that reviewed well and sold poorly. This could have been down to genre fatigue ('sequelitis'), consumers being more wary of the hype machine, or just saturation of releases. Most likely it's a combination of all of those things.
Even though Call of Duty: Infinite Warfare (COD:IW) picked up its sales slack a few weeks after release, Activision were surely hearing alarm bells when they realised that the multiplayer servers were underpopulated because most COD fans were still playing last year's Black Ops 3. This was further exacerbated on PC by the fact that Steam owners were unable to play with Microsoft's paltry number of buyers on their Windows 10 games store.
So many games in recent years have reduced or foregone single player content in favour of focusing on multiplayer audiences. The problem there is that without hitting a critical mass of players, those who want to play your game will have nobody to play the game with. There are only so many players to go around, but they're being offered more and more games to choose from, and then often being subdivided into those who have bought DLC maps and those who haven't, and usually further divided by what platform they own the game on. Late 2016 may have been the early warning needed (whether it will be heeded or not remains to be seen) to alert these companies that current trajectories may not be sustainable.
Earlier Warnings and Reversals
We saw some foreshadowing before 2016, however. Titanfall (2014) was well received but criticised for its lack of any single player content, and that story came full circle when Titanfall 2 (TF2) released with a short (normal length for AAA nowadays, though) 5-6 hour campaign to great critical acclaim (but, sadly, poor sales) and was praised as one of the best AAA campaigns in recent years. Having played it, I wholeheartedly agree!
Star Wars: Battlefront in 2015, rushed out to coincide with The Force Awakens movie, was similarly criticised for being multiplayer-only, though later added a single player element. Its sequel is set to release at the end of 2017 and seemingly is reintroducing single player content as a selling point.
While most of the Battlefield games in the last few years have featured single player campaigns, their delivery had been seriously under par until Battlefield 1 (BF1) last year, and again, critics and fans praised the focus on this.
While single player content is more expensive to produce, developers must realise that its absence from a €60 title is a deal breaker for a lot of customers (the price should at least be reduced to reflect this, many feel). More than that, though. Single player content leverages risk for the consumer. As we've seen recently, if multiplayer only games don't have enough players, then there is no game! It used to be the case that players bought games primarily for their single player content and then spilled over into the multiplayer for a little more of the same, but with a twist. Now that trend has probably reversed for many, but not all. I, for example, have no interest in multiplayer only games, especially at the €60 price point, but I did want to play COD:IW, BF1, and TF2 for their single player, and in the case of BF1 and TF2 I spent a little time on multiplayer as well.
But even if I'd bought them primarily for multiplayer, and the servers then shut down from lack of players (whether in 2 months or 5 years), I'm glad to still have a game to play. Without single player, some gamers aren't prepared to pay top dollar for that risk, and that's worth developers considering.
We sadly saw Dead Star, which featured a great multiplayer twist, shut down in October 2016 – just 6 months after launch! Evolve has also shut down, and Battleborn looks to be treading water as well, despite being a perfectly solid and enjoyable game!
I'll note that Overwatch is an exception to my argument, but Blizzard seem to be the exception to every rule anyway. Indeed, their success is part of why all these other games are failing – especially Battleborn.
So what about 2017?
It's looking good for fans of single-player content. If you allow that coop modes are hybrids of single and multiplayer (usually single-player-style crafted content intended for 2-4 players), then Ubisoft are releasing Ghost Recon: Wildlands in March (and it's listed is playable in single player), and For Honor in February, which has single and multiplayer.
A big one is Mass Effect: Andromeda from EA and Bioware in March. It has a multiplayer mode, but its main focus is a 20-30 hour single player campaign. The last Mass Effect game was 3 in 2012.
I already mentioned that the new Battlefront will have single player, and the end of the year will likely also see a new COD game with a 5 or 6 hour campaign. These aren't terribly exciting for the purposes of this blog, but the fact that they're holding course instead of veering towards multiplayer-only is noteworthy.
We've also just had Resident Evil 7, and this year will also see Kingdom Come: Deliverance and Prey for the PC, Horizon: Zero Dawn for PS4, and Red Dead Redemption 2 for consoles (and hopefully the PC later, as with GTA V). So there's no shortage of single player games releasing this year, and they seem to be getting greater focus, but how they perform will be crucial.
The way forward for AAA publishers?
If these games perform well, and doubtless many of them will, one hopes that it will convince developers that single player is not only not a thing of the past, but that these titles can produce their own runaway successes and that they can help publishers leverage their risk with more predictable sales figures. Players won't often buy a multiplayer game if their friends aren't playing it, so sales are vulnerable to a cascade effect. With a single player game, people buy just for themselves, and sales should be more easy to predict. Multiplayer-only may often have a higher profit potential (by eliminating campaign creation costs) but one thing we know about AAA publishers is that they're more concerned with reducing risk than innovating. That's not a criticism. It's a necessity for them.. mostly.
With single player games, in the same way as with cinema releases, people will often buy in immediately for fear of having the story spoiled from them. This can protect against launch slumps. With multiplayer, people are more likely to wait for a sale as they won't miss much. We saw this at the end of 2016. I would think we'll see at least a couple of developers attempt to put greater emphasis on a great story with an unbelievable twist, in order to increase day one sales. Pre-order bonuses aren't cutting it in the same way as they once were, seemingly.
In Conclusion
I pretty much already concluded in the last section, actually. All that's left for me to say is 'thanks for reading'. This is a very uncertain topic, of course, and these are only my thoughts. I'd love to hear yours in the comments. If you liked the article, do consider sharing.
Oh and if you haven't seen it, we've just released a teaser trailer for our own game 'Sons Of Sol'. I encourage you to check it out below and like/subscribe/share/all that good stuff.
Until next time..